Send your documents today to be signed, viewed, approved or even notarized ANYWHERE in the country
We receive from you the documents and signer(s) information, prepare them and you will have them as soon as the parties sign.
Digital Work Flow products are the most efficient way to become GREEN by reducing your operating costs; eliminating the 390 gallons of oil needed to produce one ton of paper...and saving 17 trees per ton of paper...
GREEN Business advantages:
Having a substantial recognizable amrketing advantage with your clients
Reduces operation costs 50-70% by:
- Reducing staff, reducing storage needs, eliminating courier costs and saving time
Allwing for instante real time delivering, revieweing, processing and signing of documents
Having the capability to conduct legal-compliant digital commerce with clients and branches over the internet
Digitazing vloluminous paper based work flows associated with regulatory, compliance and quality control needs.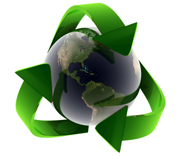 Sonoma County Mobile Notary
Cotati, Rohnert Park, Petaluma, Santa Rosa, Penngrove
Traveling notary in Sonoma County, Marin county, Napa County...
edocs, signing agent, digital seal, esignings, enotary, electronic signings,
Digital documents preparation and signing
Spanish Interpreter
Fingerprinting